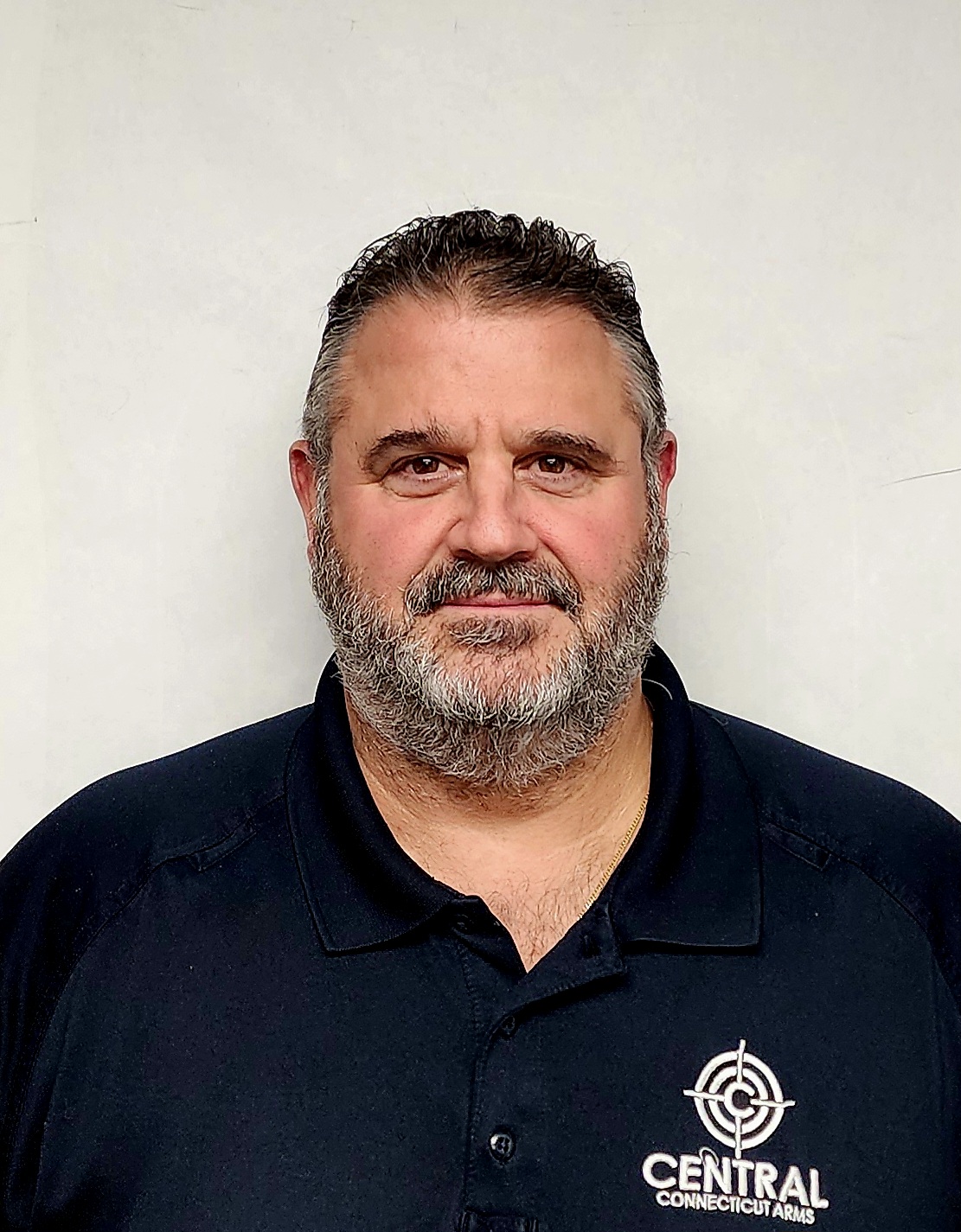 Robert W. Pizzi, Jr
Founder & President
Learn More
Robert, a US Army Veteran, has had a strong passion for the shooting sports since he was a young man
enjoying hunting and target shooting sports. In the US Army, he was an infantryman, machine gunner and unit armorer who worked on small arms.
After the Army, Robert spent over 30 years in retail, retail management and marketing. With this experience, Robert reinvented the firearm industry in CT through customer satisfaction and his desire to exceed every customer's expectations. This attitude is evidenced by Robert's current business' positive online reviews in Google and social media, which has built into a growing, loyal base with thousands of followers.
Robert is an NRA certified instructor in
many disciplines.
Frank Scirpo
Sales Associate and Trainer
Learn More
Frank started his firearms trainer career in the CT Army National Guard and he was selected to attend the U.S. Army Small Arms Instructor and Range Operations Course. After his military service, he served the community as a police officer for 21 years, achieving the rank of Sergeant. For 15 of those years,
Frank was an active police firearms trainer and was a member of a Regional Emergency Response Team (SWAT) for 4 years. In 2011 he started teaching civilians and has continued down that path. Additionally, Frank has extensive training in handgun, rifle/carbine, shotgun for self-defense, general marksmanship and is also certified with electronic control devices and pepper spray.
Kenneth Ferraro
Sales Associate, Firearms Repair
Learn More
Ken brings a wealth of knowledge in the firearm industry to our company. Ken works part-time and is currently employed full-time as the Manufacturing Manager for Connecticut's largest steel forging plant. Ken serves many firearms manufacturers as well as the department of defense. In addition to manufacturing, Ken also serves as the plants Safety Director and Emergency First Responder, trained in First Aid, CPR, Bloodborne Pathogen and Traumatic Injury. Ken has been a part of the firearm community for over 35 years. Ken will serve as our Service Manager and oversees all manufacturing, safety and compliance. Ken has many other outdoor hobbies as well, fishing, boating, hunting, off-roading and camping.
Ken is an NRA certified instructor in many disciplines.
Riley Olin
Sales Associate
Learn More
Riley is our newest team member.
MIKE PIZZI
Sales Associate
Learn More
MICHELLE STEVENS
Sales Associate
Learn More
Have Questions? Contact Us!